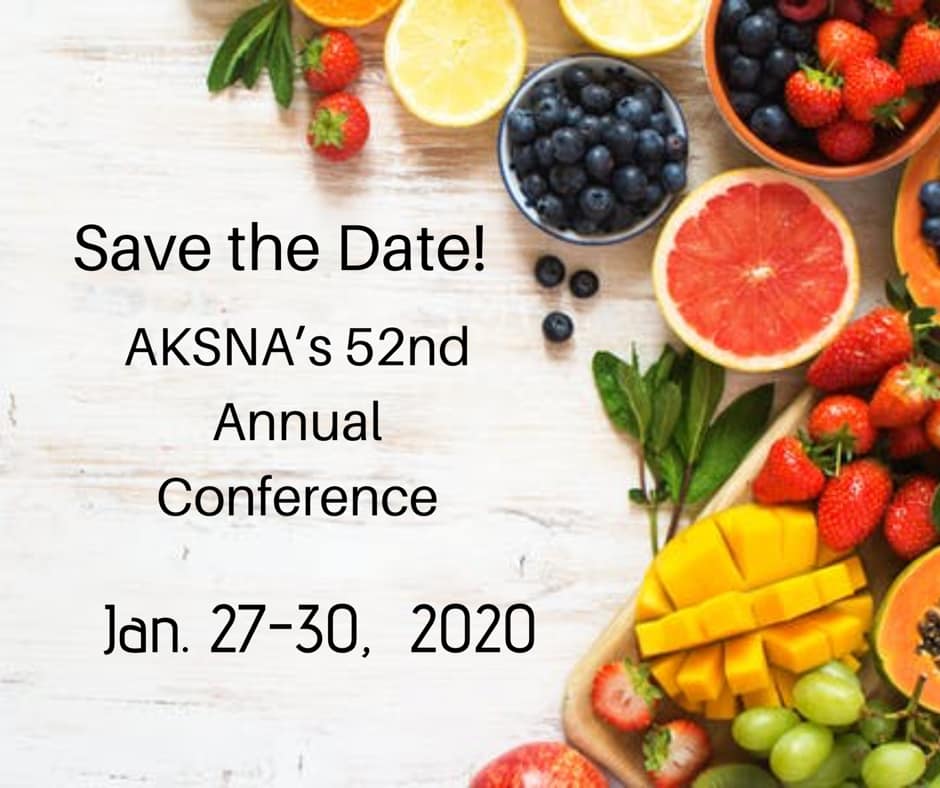 AKSNA will hold it's 52nd Annual Conference in Anchorage, 27 – 30 January 2020. More conference information will be posted here as it becomes available.
The Annual Conference brings together School Nutrition Professionals from across this great state for professional development and networking opportunities. View information and photos from our 51st Annual Conference to learn more and see why you should attend.
AKSNA Member Rate
AKSNA members are eligible for reduced conference registration fees. More information about the fee schedule will be posted as the conference date approaches. For this, and other benefits, visit SNA's web site for online and paper registration forms.