Return to AKSNA 54th Annual Conference Schedule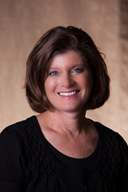 Allison Fiscus is the Executive Director, Utah Pork Producers
Personal Profile
Allison and her husband, as empty nesters, live in Alaska where her husband grew up. They are the parents of three grown children and three beautiful grandchildren. Allison has a small farm where she raises miniature horses, which are used as therapy animals for the elderly and children. She also has two therapy dogs, a Greyhound and a Siberian Husky. She loves the outdoors, hiking, cross country skiing, skijoring, cooking, gardening, and is an avid artisan bread baker.
Professional Profile
Allison has been with Utah Pork Producers since 2008. She is responsible for day-to-day operations that connect consumers with the pork industry through education, promotion, and research. She works closely with National Pork Board and USDA for budgeting, accounting, and grants that are available to help the pork industry in the State of Utah. She also works closely with National Pork Producers Council on legislative issues that need the state's voice and input to assist the farmers in their social licensing of farming. Allison has been influential in creating an ambassador program where high school and college students can assist UPPA and earn monies to attend college in agriculture related fields. She also manages the website and the UPPA blog to share insights and highlights of the pork industry in Utah.
She also works closely with BYU and USU during the yearly football seasons to provide a donation of pork to the Utah Food Bank in Partnership with Smithfield of 40,000 lbs of pork protein each year.
Education
She attended Brigham Young University in Provo, Utah.