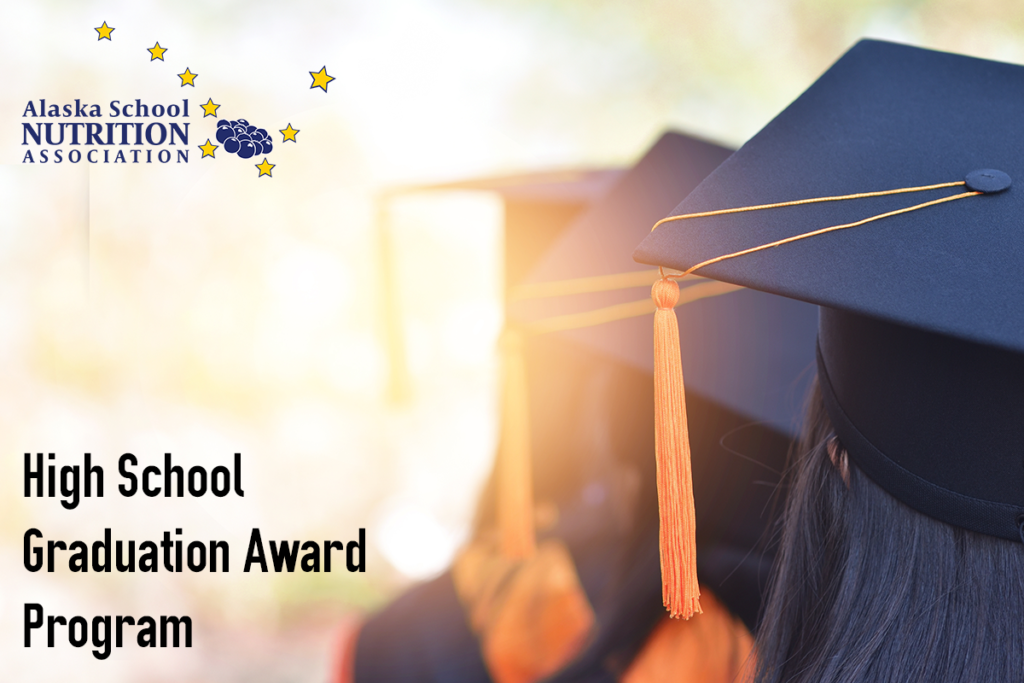 The Alaska School Nutrition Association (AKSNA) recognizes eligible students who obtain either their high school diploma or their GED certification and are planning on attending a post-secondary institution with a one-time cash gift.
Eligibility
You must be an eligible dependent (son, daughter, legal dependent at the time the application is submitted) of an active member of AKSNA
The member has been a member in good standing since 1 July 2022
You must have received either a high school diploma or a GED certificate during the 2022 – 2023 school year
You must be enrolled into a post-secondary institution for the 2023 – 2024 school year by 30 June 2023
The 2022 – 2023 Application is now open
You must complete your application online by 1 April 2023 at 11:00 p.m. AKDT.
Past Award Recipients
2021 – 2022 Award
Congratulations to the 2021 – 2022 AKSNA High School Graduation Award recipients.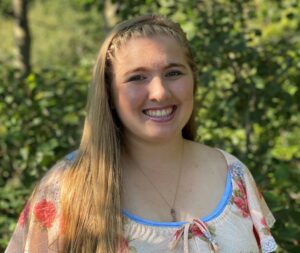 Sakina Kurani, graduated from South Anchorage High School in Anchorage and will attend Montana State University in Bozeman, MT. Kurani is the daughter of Tiffany Kurani who is employed by the Anchorage School District and is a member of the Nutrition Standards & Education Committee.
Kurani wrote of an inspirational school nutritional professional, "Since before the pandemic, my mom was working on double majoring in nutrition and dietetics. A couple of years ago, she graduated Purdue University with a major in nutrition and is going to gain her major in dietetics by the time I graduate high school in May."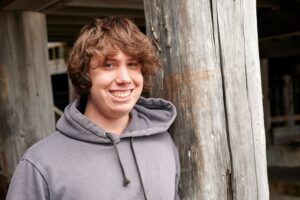 Floyd Wilson, graduated from Bristol Bay Borough School in Naknek and will attend University of Alaska Anchorage in Anchorage, AK. Wilson is the son of Theresa Wilson who is employed by the Lake and Peninsula School District in King Salmon and is a Member-at-Large on the AKSNA Board.
Wilson wrote of school meal programs, "When I go into my lunchroom, I see the salad bar set up with so many fresh vegetables, it is the highlight of my day since I am a vegetarian. The meal program staff put in so much time getting the funding and arranging to get these items to us almost every single day."
School Year 2020 – 2021
Alexander Colvin, graduated from Kotzebue High School in Kotzebue and will attend University of Alaska Southeast. Colvin is the son of Amber Colvin who is employed by Northwest Arctic Borough School District and is the AKSNA Board Secretary.
Colvin wrote of food insecurity, " Being efficient with what we already have could be much more beneficial to those in need because that means that the government may not have to step in as much. This means that the government could put more funding towards providing new jobs to aid those unemployed and in poverty, and the contributions from others would be even more beneficial as this would give more options as to where their contributions can help."
Jenae Pusich graduated from Juneau-Douglas High School in Juneau, she has not selected a post-secondary institution. Pusich is the daughter of Catherin Pusich who is employed by Juneau School District.
Pusich wrote of food insecurity, "I am humbly aware the reason I am not familiar with food insecurity is because I have never experienced this insecurity and I am now also aware that there are over 37 million people that have food insecurity in the United States… I think it starts with awareness. Many of us are not thinking about the 37 million people who are wondering where their next meal is coming from, but it is possible we can think about the 990 children in our hometown that have food insecurity"
Kyle Richardson graduated from S.A.V.E High School in Anchorage and will attend AVTEC Alaska. Richardson is the son of Karen Richardson who is employed by Anchorage School District.
Richardson wrote of food insecurity, "Food insecurities have always been around, however due to the COVID-19 global pandemic, light has been shed on this subject, and has raised awareness about how critical food service and their employees are to every community… Although the COVID-19 global pandemic had hardships on the world, one of the silver-linings that came out of it was the issue of food insecurity and how people come together during the worst of times, to make sure people are fed."
School year 2019 – 2020
Tatiana Wilson graduated from Bristol Bay Borough School in King Salmon and will attend the University of Alaska Anchorage. Wilson is the daughter of Theresa Wilson who is employed by Lake and Peninsula School District and is the AKSNA Board Treasurer.
Wilson wrote of two inspirational school nutrition professionals in her life, "These two women have shown me so much and are a real inspiration. They have shown me that even small gestures can brighten up someone else's day. They have also shown me that even while struggling with your own problems you can take time out and show love and compassion for other people. I hope to be a strong and compassionate woman like these two women."