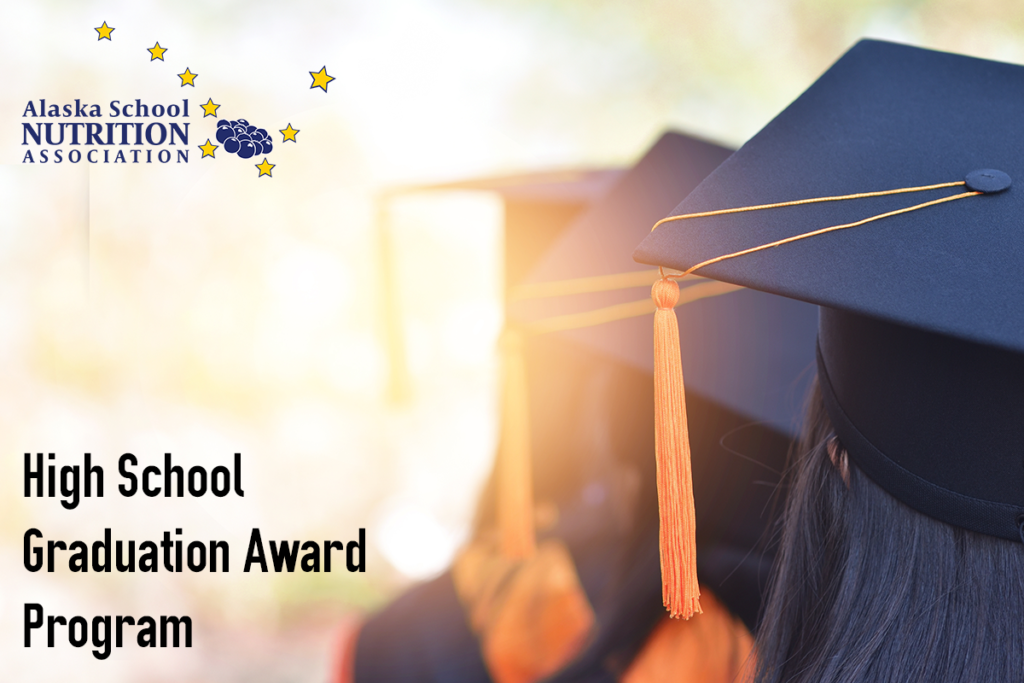 The Alaska School Nutrition Association (AKSNA) recognizes eligible students who obtain either their high school diploma or their GED certification and are planning on attending a post-secondary institution with a one-time cash gift.
To qualify you must be an eligible dependent (son, daughter, legal dependent at the time the application is submitted) of an active member of AKSNA and you must have received either a high school diploma or a GED certificate and be enrolled in a post-secondary institution before June 30, 2021.
Applications must be received by the deadline found on the application form along with an essay on a selected topic to the address given.
Applications will be reviewed by the AKSNA Scholarship Committee to verify eligibility.
Applicants will be notified of approval and will need to submit documentation of graduation or GED completion and acceptance letter of the post-secondary institution by June 30, 2021.
AKSNA will send a check for the approved amount and to the address noted on the applicant's form within 60 days of receiving the documentation.
Application Submission
Submit the application AND the essay to aksnaboard@gmail.cm by April 1, 2021.
AKSNA will review the information provided to verify eligibility.
A letter of approval will be sent to qualified applicants.
By June 30, 2021, the awarded applicants must provide documentation of graduation/GED passage and enrollment to a post-secondary institution to AKSNA.
Once received, AKSNA will send a check in the approved amount to the address noted on the applicant's form within 60 days of receipt of the documentation.
Application