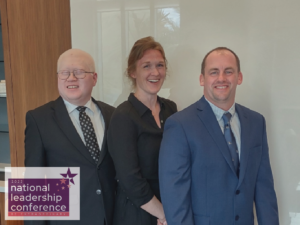 SNA's annual national leadership conference was held in person for the first time since 2019. AKSNA was represented this year by president elect Trevor Bridgewater, treasurer Gavin Northey, and public policy & legislation chair Rachel Spencer. We met in sunny West Palm Beach Florida for 2 days packed with dynamic speakers and inspiring presentations by SNA members from all around the country. This year's theme was "Be Extraordinary" highlighting the work volunteers have been doing to ensure members continue to receive the value of membership and move us forward as an association.
Being able to network with other state associations facing the same challenges as AKSNA and other school nutrition programs throughout our state was reassuring of our efforts as an association. We were able to share ideas on what worked to stay connected during the pandemic as well as get ideas for trainings and presentations to offer for our 55th annual conference in 2023.
State plan of action workshops were very helpful in maintaining our own identity while striving to align with SNA's Strategic Plan areas of focus seen below. Keeping our plan of action updated shows we are listening to the needs of our members while working to be an asset to future AKSNA members.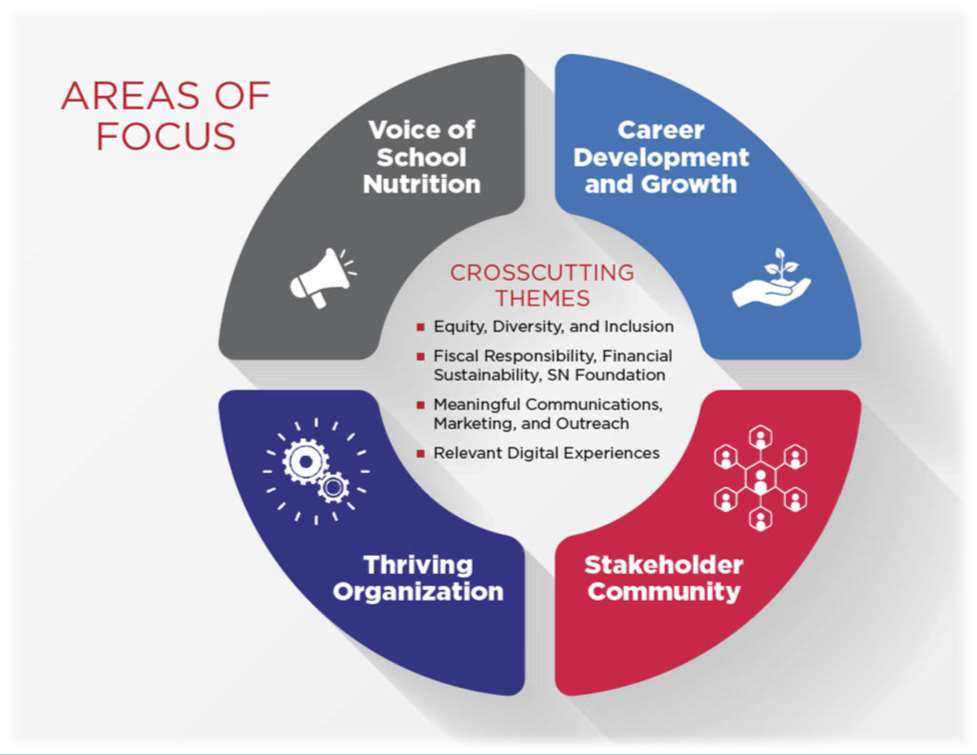 Future Leaders Program is offered during NLC and we were excited to have Rachel Spencer attend on behalf AKSNA. This is a great program that helps to give volunteers the tools and confidence necessary to develop and thrive as school nutrition professionals. We look forward to sending interested members to Future Leaders in Louisville, Ky 2023. If you want to know more about NLC or other amazing opportunities offered through AKSNA, please reach out to a board member today!