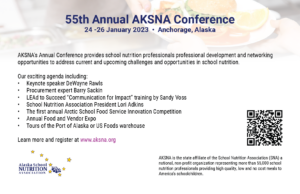 AKSNA is pleased to host it's 55th Annual Conference in Anchorage, Alaska 24 – 26 January 2023.
Pre-registration is highly recommended. Registration for the ServSafe and SNS pre-conference sessions must be complete by 9 January.
Schedule
View our Conference Schedule. Note that the schedule is subject to change..
Venue
Conference and Pre-Conference
The first two days of the Conference (Tuesday and Wednesday, 24 – 25 January) and Pre-Conference (Monday, 23 January) will be held at the BP Energy Center
1014 Energy Court
Anchorage, Alaska 99508
Food and Vendor Expo
The Food and Vendor Expo (Thursday, 26 January) will be held at the William A. Egan Civic and Convention Center
555 W. Fifth Ave.
Anchorage, AK 99501
Award Banquet
The Award Banquet will be held 6:00 p.m. – 8:30 p.m. on Wednesday, 25 January at Main Event Catering in the Club Room
1041 E 76th Ave.
Anchorage, AK 99518
Tours
Two tours will be offered on Thursday, 26 January prior to the Food and Vendor Expo. Pre-registration is required. Additional information will be provided prior to the conference.
Port of Alaska (participants are required to ride the bus)
US Foods Warehouse (no transportation provided)
Hotel Information
We have secured a discounted room block rate at the Midtown Residence Inn which is next door and easy walking distance to the BP Energy Center. You must register to receive the room block details.
1025 35th Ave.
Anchorage, AK 99508
Pre-Conference
Lead to Succeed
We are pleased to offer Lead to Succeed training in our Pre-Conference and main conference. We will offer the four-hour "Personal Development," course on Monday, 23 January from 1:00 p.m. – 5:00 p.m. Learn more.
ServSafe
We will offer the ServSafe Manager certification training and exam on Monday, 23 January from 8:00 a.m. – 5:30 p.m.
SNS Credential Exam
We will offer the SNS Credential Exam on Monday, 23 January from 1:00 p.m. – 5:00 p.m. Preregistration is required through SNA's web site.
Agenda Preview
DeWayne Rawls, Keynote Speaker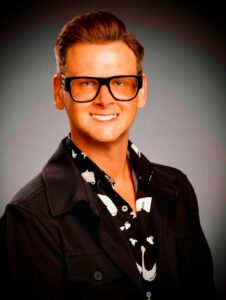 DeWayne Rawls is an award-winning southern gospel music recording artist, motivational speaker, and entertainer. DeWayne obtained his C.P.-F.S. registry (Certified Professional of Food Safety & Sanitation), through the National Environmental Health Association in 2011 and worked as a Health Inspector for a short time before returning to school food service in 2012.
DeWayne started working in school food service in 1999 at the young age of eighteen. He accepted what was supposed to be a temporary job to work his way through school and obtain medical insurance, but soon the business of child nutrition and school food service became his passion.
His grandmother, who initially got him involved in school food service, was an area supervisor for Aldine ISD for 22 years when she convinced him to come work in one of her kitchens. After reluctantly accepting the offer, DeWayne eventually went on to become a cafeteria manager and after several years of working through multiple levels of child nutrition management, moving on to become an area supervisor and eventually taking on the role as the operations manager for the largest school district in the state of Texas, twenty-one years later, DeWayne is still passionate about feeding hungry children and serving the child nutrition industry.
Barry Sackin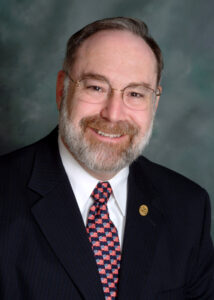 Barry Sackin retired this year after 42 years in school nutrition, first as an operator and then as a policy expert and advocate. From 1997 to 2005 he was Vice President for Public Policy at the School Nutrition Association.
While on staff at SNA, he was part of a USDA taskforce, and then the Institute of Child Nutrition charged with drafting a comprehensive online procurement training program for state agency personnel. Barry was the principle author of the SNA White Paper – Solving the Procurement Puzzle, and has taught procurement at conferences and for state agencies around the country.
Barry is the author of more than 100 published articles and journal papers on the full range of programs and policies affecting school nutrition. He has presented at dozens of state, regional and national conferences. He was the recipient of the 2016 Silver Friend of Child Nutrition FAME Award.
Sandy Voss, LEAd to Succeed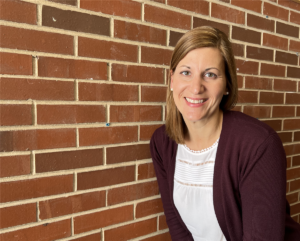 Sandy Voss is the Director of Food & Nutrition Services for Arlington Heights School District 25 which is located about 15 miles outside of Chicago. The district serves approximately 5600 students in Kindergarten through 8th grades. Sandy has 16 years of experience as a Food & Nutrition Service Director and is a Registered Dietitian Nutritionist. Sandy also holds her School Nutrition Specialist credential and mostly recently completed schooling for her certification as a School Business Official. She is currently serving as Secretary/Treasurer for the Illinois School Nutrition Association and has also had the pleasure of serving in multiple volunteer positions with the School Nutrition Association as well as being a trainer for the Institute of Child Nutrition in the past.
Learn more about LEAd to Succeed.
Financial Assistance
AKSNA is pleased to make financial assistance available to members how would like to attend but cannot afford the cost of travel and registration. The scholarship includes hotel cost and registration fee waiver. For more information and to apply, visit our scholarship page.
Copyright Disclaimer
Photos and material included on this page are copyright their respective owners: DeWayne Rawls, Barry Sackin / B. Sackin & Associates, and Sandy Voss. Additional material may be included that is copyright School Nutrition Association and School Nutrition Foundation. Copyright material is used with permission.